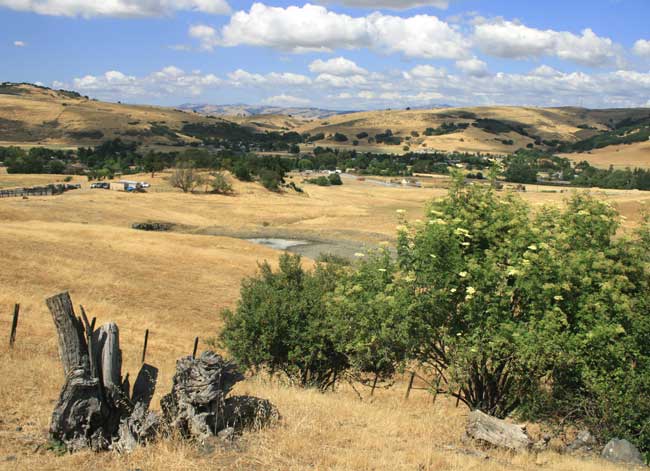 Foothills turn to gold during summer months in Santa Clara Valley.
Outcrop of serpentine is an ideal habitat for the federally protected Santa Clara Valley Dudleya.
Serpentine soil provides a unique environment for native trees and plants.
Towering Bay Laurel Trees beside an old ranch road.
Live oaks on an exposed, wind-swept hillside.
View towards Mt Hamilton in the far distance.
View of Almaden Valley and sections Santa Teresa County Park.
Calero Reservoir with views south to Morgan Hill.
In spring, this grassy hill top is ablaze with wildflowers.
Rancho San Vicente borders both Calero County Park and Rancho Canada del Oro OSP.
County Parks hosted a sunset hike at Rancho San Vicente on Saturday, 20 August 2011.
Go to ParkHere.org for more information on upcoming Rancho San Vicente hikes.
Return to Top.